Polytetrafluoroethylene is a polymer compound formed by polymerization of polytetrafluoroethylene. It has excellent chemical stability, corrosion resistance, sealing, high lubrication, non sticky, electrical insulation, good aging resistance and large temperature resistance.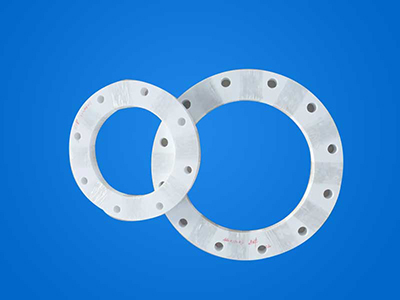 The birth of PTFE Gasket has solved many problems in the fields of chemical, petroleum, pharmaceutical and so on. It has been widely used as sealing material and filling material. Polytetrafluoroethylene gasket is a new type of sealing product, which can replace gasket, gasket circle and other sealing products. It is a very novel and unique sealing material manufactured by a unique processing technology. It is a continuous strip of white pure polytetrafluoroethylene products, with good flexibility, compression resilience, resistance to degeneration, high and low temperature resistance, excellent corrosion resistance, non-aging, self-lubricating.
Polytetrafluoroethylene gasket is a breakthrough of new technology in the field of sealing at home and abroad. It has changed the traditional use mode of static sealing, is a new concept of high-quality practical sealing belt, and is a comprehensive functional sealing product of wide significance. Polytetrafluoroethylene gasket, with its excellent performance, replaces the sealing tape of polytetrafluoroethylene sealing tape and other sealing materials, and is more and more popular and widely used in various types of sealing industry. Polytetrafluoroethylene gasket can effectively eliminate the leakage of all kinds of mechanical equipment, oil tank end cover, cylinder end cover, gearbox end cover, various pipeline flanges, devices, storage and transportation containers, towers, tanks, especially non-metal industrial production facilities, and strengthen the sealing efficiency. It is the solution of gas and liquid medium "running, emitting, dripping, leaking" of industry I and related industries, Effective tools to cure leakage.