Black PTFE U-shaped Cushion Block gasket
1、 Inorganic materials
Glass fiber powder: white, with a density of 2.3g/cm3, having good mechanical properties. Adding glass fiber can correctly compressive strength, wear resistance, dimensional stability, strong acid resistance, strong oxidant, but not hydrofluoric acid and alkali resistance

Graphite: iron black to dark iron gray, is a kind of crystalline carbon, belonging to the hexagonal crystal system, which is in the shape of leaf and has a greasy touch, with a density of 2.09-2.25g/cm3. It has good conductivity, plasticity, lubricity, wear resistance, chemical resistance requirements, especially the corrosion resistance of gas, which can improve the cold flow resistance and reduce the initial wear

Molybdenum disulfide: Black Gray micro strip silver gray powder, metallic luster, density of 4.6 * 4.8g/cm3, hexagonal layered structure, greasy contact, low friction coefficient, good thermal conductivity, adding molybdenum disulfide can increase the surface hardness, reduce the initial wear, generally used with glass fiber, bronze powder

Carbon fiber powder: black, with a density of 1.78g/cm3, has good high and low temperature resistance, thermal conductivity, chemical resistance, wear resistance, tensile strength and elongation, superior to graphite and other fillers, creep resistance, and can improve the wear resistance of filled tetrafluorocarbon products in air and water

Special fiber: grayish brown, with a density of 2.65g/cm3, the main performance has superior high temperature and ultra-low temperature resistance, which can be used in - 269 ~ 700 degrees, excellent thermal stability and chemical stability, acid and alkali resistance consistent with carbon fiber, good electrical insulation and corrosion resistance.

2、Metallic materials

Bronze powder: 6-6-3 tin bronze powder, with a density of 8.8g/cm3. It mainly provides anti-wear, anti creep, compressive strength, hardness and dimensional stability of products. Good thermal conductivity, can provide mechanical strength of products

Stainless steel powder: gray, - 500 mesh, density of 7.85-8.1g/cm3, density of 316 stainless steel powder is 8.03g/cm3, which can improve the mechanical properties, dimensional stability, chemical resistance and wear resistance of products

3、Organic materials

Polyphenylene ester: light yellow powder, density of 1.45g/cm3, extension temperature of 530 degrees, can be used for a long time at 300 degrees, with quite good self-lubricating, temperature resistance, wear resistance, good thermal conductivity. Composite with polytetrafluoroethylene has the advantages of high temperature resistance, self lubrication, compression creep resistance, good dimensional stability, and is an ideal engineering plastic product with low friction and wear resistance, especially used as bearing material.

Para polyphenylene: brown or dark brown powder, density of 1.24g/cm3, high temperature resistance, radiation resistance, chemical corrosion resistance, self-lubricating performance, due to graphite and molybdenum disulfide

Properties of filled polytetrafluoroethylene products

The main properties of polytetrafluoroethylene resin modified with different proportion of glass fiber, carbon fiber, graphite, bronze powder, molybdenum disulfide, polyphenylene ester and para polyphenylene are as follows: the wear resistance can be increased by about 1000 times, the creep resistance can be increased by 2-3 times, the bending elastic modulus can be increased by 2-3 times, the thermal conductivity can be increased by 2 times, the hardness can be increased by 10-30%, and the linear expansion coefficient can be reduced by 1 / 2. The negative effect is that the void ratio increases, the water absorption increases and the dielectric property decreases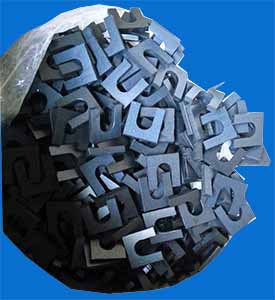 Company profile:

Huzhou Ningxin new material science and Technology Co., Ltd. is located in Deqing County, Zhejiang Province. It is a member of the fluorine plastics processing professional committee of China Plastics Association. It has been engaged in the development, production and sales of fluorine plastics products for nearly 20 years. Its main products are: polytetrafluoroethylene plate, rod, tube, film, various sealing gasket, washer, plastic special-shaped parts, fluorine plastics special mechanical products, etc. The company has obtained ISO9001 quality management system certification, and is rated as a provincial high-tech enterprise in 2019. In recent years, our company has a high reputation in marine engineering, ship industry, chemical anti-corrosion industry and mechanical parts. The product has obtained SGS test certificate, UL94 flame retardant certificate and FDA food level test certificate.

Over the years, the company's products are not only used in domestic petroleum, chemical industry, medicine, electronics, machinery, automobile, smelting, shipbuilding, transportation and other fields, but also exported to many countries and regions, favored by the majority of users. Recently, the company has increased investment to develop new fluoroplastic materials and products, and launched more new products to meet the needs of more users at home and abroad.

Qualification certificate: