PTFE Modified Gasket:
Polytetrafluoroethylene as a sealing material has many applications. Because of its high corrosion resistance, stable physical properties, high and low temperature resistance, it has achieved good sealing performance and has been widely used in petroleum, chemical industry, pharmaceutical industry, electric power industry and iron and steel industry. Applicable media include almost all chemical components such as water, oil, acid solution, alkali solution, etc. Soft polytetrafluoroethylene is refined. It is durable and reliable in sealing performance; polytetrafluoroethylene itself has good corrosion resistance and non-aging property, and has good creep resistance and cold flow resistance after special processing; it can be used safely in a wide temperature range for a long time; it is soft and easy to cut, and can be cut mechanically or manually for installation. Appearance color: white. Applicable temperature: - 180 ℃ - 250 ℃; applicable medium: pH 0-14; conventional size: 1250mm * 1800mm thick 1-5mm; pure plate oth-2100.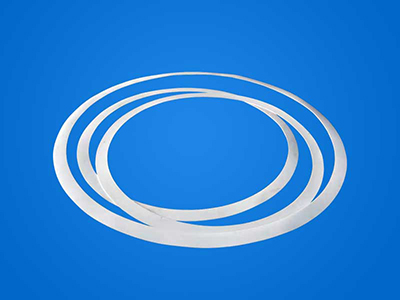 Company profile:

Huzhou Ningxin new material science and Technology Co., Ltd. is located in Deqing County, Zhejiang Province. It is a member of the fluorine plastics processing professional committee of China Plastics Association. It has been engaged in the development, production and sales of fluorine plastics products for nearly 20 years. Its main products are: polytetrafluoroethylene plate, rod, tube, film, various sealing gasket, washer, plastic special-shaped parts, fluorine plastics special mechanical products, etc. The company has obtained ISO9001 quality management system certification, and is rated as a provincial high-tech enterprise in 2019. In recent years, our company has a high reputation in marine engineering, ship industry, chemical anti-corrosion industry and mechanical parts. The product has obtained SGS test certificate, UL94 flame retardant certificate and FDA food level test certificate.

Over the years, the company's products are not only used in domestic petroleum, chemical industry, medicine, electronics, machinery, automobile, smelting, shipbuilding, transportation and other fields, but also exported to many countries and regions, favored by the majority of users. Recently, the company has increased investment to develop new fluoroplastic materials and products, and launched more new products to meet the needs of more users at home and abroad.

Qualification certificate: