100mm withd PTFE Thread Seal Tape
Polytetrafluoroethylene raw material belt (PTFE raw material belt) is the residual deformation produced by resin under the action of compression force. It is made of bar or strip by push molding method, and then it is rolled on the roller press. Under the action of roller pressure, it is developed into a thin belt with certain thickness and width. Finally, the raw material belt is obtained by removing the extrusion aid.
Excellent sealing material with corrosion resistance and high temperature resistance can be used for sealing material of water pipe, corrosive fluid conveying pipe and steam pipe joint.
Polytetrafluoroethylene raw material belt is also known as sealing belt and anti leakage belt. It is a kind of banded product without any additives, which is made of polytetrafluoroethylene dispersion resin by paste extrusion and rolling. White, smooth surface, even texture, excellent heat resistance, corrosion resistance, and self-adhesive, good adhesion, good sealing. It can be widely used in pure oxygen, gas, strong oxidant, strong corrosive medium, high temperature steam and other pipeline thread mouth sealing, as well as pump, valve and equipment filling sealing with complex shapes.
It has many excellent properties. Such as low friction coefficient, non stick surface, wide temperature range - 180 ℃ - 260 ℃, excellent aging resistance and chemical corrosion resistance.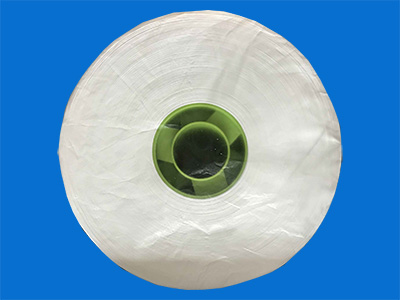 Company profile:

Huzhou Ningxin new material science and Technology Co., Ltd. is located in Deqing County, Zhejiang Province. It is a member of the fluorine plastics processing professional committee of China Plastics Association. It has been engaged in the development, production and sales of fluorine plastics products for nearly 20 years. Its main products are: polytetrafluoroethylene plate, rod, tube, film, various sealing gasket, washer, plastic special-shaped parts, fluorine plastics special mechanical products, etc. The company has obtained ISO9001 quality management system certification, and is rated as a provincial high-tech enterprise in 2019. In recent years, our company has a high reputation in marine engineering, ship industry, chemical anti-corrosion industry and mechanical parts. The product has obtained SGS test certificate, UL94 flame retardant certificate and FDA food level test certificate.

Over the years, the company's products are not only used in domestic petroleum, chemical industry, medicine, electronics, machinery, automobile, smelting, shipbuilding, transportation and other fields, but also exported to many countries and regions, favored by the majority of users. Recently, the company has increased investment to develop new fluoroplastic materials and products, and launched more new products to meet the needs of more users at home and abroad.

Qualification certificate: