High density polyethylene (HDPE) is a white powder or granular product. It is nontoxic, tasteless, with a crystallinity of 80% - 90% and a softening point of 125-l 35 ℃, service temperature can reach 100 ℃; hardness, tensile strength and creep are better than LDPE; wear resistance, electrical insulation, toughness and cold resistance are better; chemical stability is good, insoluble in any organic solvent at room temperature, corrosion resistance of acid, alkali and various salts; permeability of film to water vapor and air is small, water absorption is low; aging resistance is poor, ring resistance is poor The environmental stress cracking property of LDPE is not as good as that of LDPE, especially the degradation of its performance due to thermal oxidation. Therefore, antioxidant and ultraviolet absorbent should be added to the resin to improve the deficiency. High density polyethylene film has low temperature of thermal deformation under stress, so attention should be paid to its application.

With the rapid development of polymer materials science and technology, the deepening of the development and utilization of plastic pipes, and the continuous improvement of production technology, plastic pipes show their outstanding performance incisively and vividly. Today, plastic pipes are no longer mistaken as "cheap substitutes" for metal pipes. In this revolution, polyethylene pipeline is favored by many people, which is increasingly shining. It is widely used in gas transportation, water supply, sewage, agricultural irrigation, fine particle solid transportation in mines, oil fields, chemical industry, post and telecommunications and other fields, especially in gas transportation.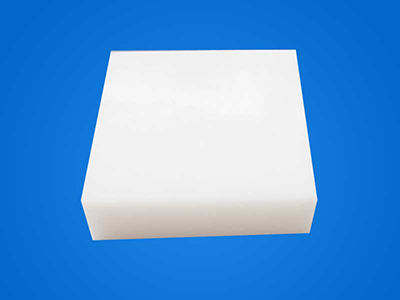 Company profile:

Huzhou Ningxin new material science and Technology Co., Ltd. is located in Deqing County, Zhejiang Province. It is a member of the fluorine plastics processing professional committee of China Plastics Association. It has been engaged in the development, production and sales of fluorine plastics products for nearly 20 years. Its main products are: polytetrafluoroethylene plate, rod, tube, film, various sealing gasket, washer, plastic special-shaped parts, fluorine plastics special mechanical products, etc. The company has obtained ISO9001 quality management system certification, and is rated as a provincial high-tech enterprise in 2019. In recent years, our company has a high reputation in marine engineering, ship industry, chemical anti-corrosion industry and mechanical parts. The product has obtained SGS test certificate, UL94 flame retardant certificate and FDA food level test certificate.
Over the years, the company's products are not only used in domestic petroleum, chemical industry, medicine, electronics, machinery, automobile, smelting, shipbuilding, transportation and other fields, but also exported to many countries and regions, favored by the majority of users. Recently, the company has increased investment to develop new fluoroplastic materials and products, and launched more new products to meet the needs of more users at home and abroad.

Qualification certificate: